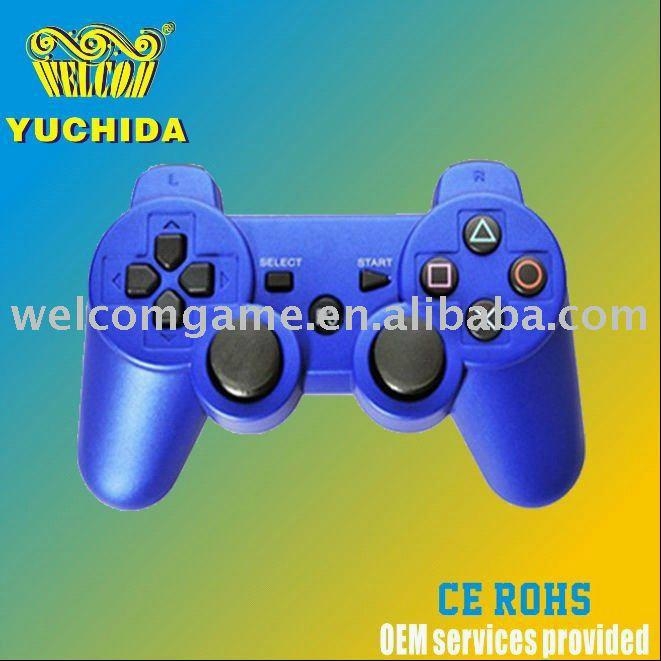 For PS3 wireless double shock
Product Description

*Full analog fire buttons,support the digital and analog mode control,with the signal LED lighting.

*4axies and 12 function keys,satisfy the players' game action.

*2.4GHZ RF techonology,rapid connection.

* Extremely precise motion sensors give every movement as desired.

*Up to 10 meters range.

*Up to 30 hours of game play.

*Low power consumption.

*Use the electricity-saving IC,6-axes With lithium battery,the power supply is long time,support charging.

*2 LEDs for players identification.

*Twin precise and long analog sticks.

*8-way precise direction pad.

*The special and antiskid 3D mushroomhead.

*Equipped with charger or USB charging line.

*Various colors for option.